New Lenox IL Auto Service and Auto Repairs
Visit Frankie's Auto Sales near New Lenox for Car Repairs and Auto Services
Frankie's Auto Sales near New Lenox, Illinois is a local auto shop, providing a range of auto services including car repairs and oil changes. If you are near New Lenox and your car is not performing as it should, visit Frankie's and one of our certified techs can diagnose and repair your vehicle's problem today! We are located just 45 minutes East of New Lenox on 629 Joliet Street in Dyer Indiana. Stop by Frankie's Auto Sales near New Lenox today for car repairs and auto services that will provide care for your vehicle.
Frankies near New Lenox for Oil Changes, Tire Rotations and Tire Replacements
Is your oil change light on? Are you near New Lenox, Illinois and need a local auto shop to complete an oil change for you? Frankie's Auto Sales offers a variety of auto services including oil changes, tire rotations, and tire replacement services near New Lenox. Our trained and knowledgeable techs can service your vehicle and complete an oil change in a reasonable time-frame. At Frankie's near New Lenox, we care about our customer's valuable time! If you are noticing that the tread on your vehicle is running thin, we also offer tire rotation and tire replacement services to help keep your vehicle at top performance.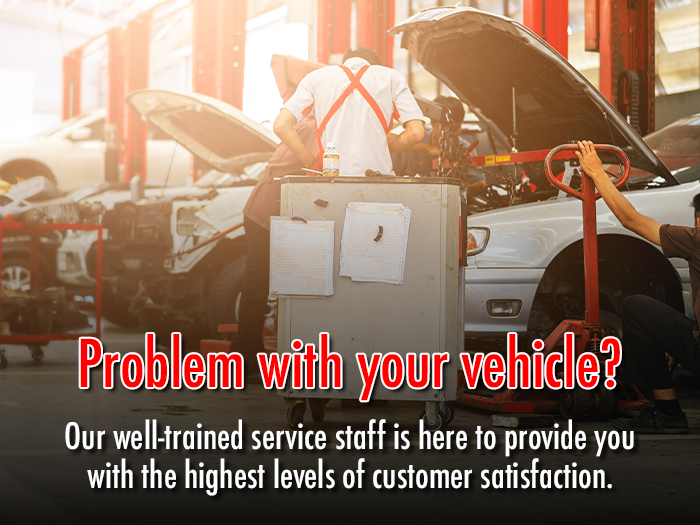 Choose Frankie's near New Lenox for Auto Maintenance and Auto Service Specials
New Lenox, Illinois is a vibrant suburb of Chicago. Located about an hour southwest of Chicago. New Lenox, is a beautiful suburb with a variety of things to do and special events to choose from. Whether you are looking for family fun at Bengston Farm, or just to sit back and watch a sport's game at one of the local restaurants, there is something to do for everyone! At Frankie's Auto Sales, we want to help keep your car running in top condition while exploring New Lenox. We offer a variety of auto maintenance services near New Lenox such as brake repairs, tune-ups, tire replacement, and oil changes. We also want to provide our customers with competitive prices on the maintenance services we provide by offering service specials. Therefore, don't forget to check our service specials on Frankie's Auto Sales website, or stop in and ask one of our techs for more details.

Call Frankie's Auto Sales near New Lenox to Schedule Service for Brake Repairs
Do you feel that your car is not stopping in time as it used to? Stop by Frankie's near New Lenox to schedule service for your brakes today and don't wait until it is too late! One of our service technicians can inspect your brakes and offer insight if you need brake repairs. At Frankie's, we are committed to keeping you safe on the roads of New Lenox by offering brake repair services. Call or stop in Frankie's Auto Sales today to schedule service for your vehicle, we are here 6 days a week. Thank you for being a Frankie's Customer!
Testimonials
Such wonderful crew working at frankies! They helped our dream come true!!
4-8-2020
These guys are fantastic
2-18-2020
I was so grateful for everyone who helped me
1-17-2020
Very helpful young man! Jason was very nice and helpful
12-28-2019
Great company and friendly employees. I would highly recommend
12-19-2019
Great experience!
11-14-2019
Rick is the best.
9-11-2019
Highly recommended!
8-13-2019
Friendly Experience
7-24-2019
Definitely would recommend!
6-15-2019
I highly recommend Frankie's Auto Sales for it's location, friendliness and great deals!
6-14-2019
Wonderful place to buy a first car!
6-6-2019
Excellent service!
5-28-2019
Amazing deal!
5-22-2019
Overall amazing experience!
5-21-2019
Definitely Recommend!
5-1-2019
Always willing to go the extra mile!
3-22-2019
First Time Buyer
2-23-2019
Thank you Enrique
2-20-2019
customer Testimonial
8-24-2018
Read More
Service Hours
219-322-4498
| | |
| --- | --- |
| Monday | 9:00 am - 5:00 pm |
| Tuesday | 9:00 am - 5:00 pm |
| Wednesday | 9:00 am - 5:00 pm |
| Thursday | 9:00 am - 5:00 pm |
| Friday | 9:00 am - 5:00 pm |
| Saturday | Closed |
| Sunday | Closed |