Dolton IL Auto Service and Auto Repairs
Frankie's Auto Sales Near Dolton, Illinois for Auto Service and Car Repairs
At Frankie's near Dolton, not only do we sell quality used vehicles we are a local auto repair shop offering a wide range of auto services. We offer fast and convenient auto services ranging from car repairs to tire rotations near Dolton. If your vehicle is not running as well as it should, one of our trained and certified techs at Frankie's near Dolton can diagnose your vehicle's needs and inform you if any car repairs are needed. We are conveniently located in Dyer Indiana at 629 Joliet Street, just 20 minutes southeast of Dolton, Illinois. Stop in or visit Frankie's near Dolton today to schedule an auto service or car repair!
Dolton Oil Change and Auto Service Specials
Dolton, Illinois is a hard-working vibrant community with local events happening year-round, tasty restaurants to choose from, and retail shops with unique merchandise. Dolton has a population of over 25,614 people. Dolton, Illinois is located 18 miles south of downtown Chicago and situated near the Calumet River and near a hub of railroads. Because of its desirable location, Dolton became a hub for the manufacturing Industry. At Frankie's, we appreciate and value the hard-working people of Dolton. If you are looking for service specials for your vehicle, check our Frankie's website or call us for information on valuable cost-saving auto service specials. We are a local service shop near Dolton, that provides oil changes, tire rotations and a wide variety of other auto services that can help keep your vehicle in good condition. At Frankie's Auto Sales near Dolton, our friendly and knowledgeable service techs are trained to provide you with fast and efficient oil changes. We are committed to providing you with quality auto services with local competitive prices. Stop in Frankie's today for your next oil change and don't forget to ask about our service specials!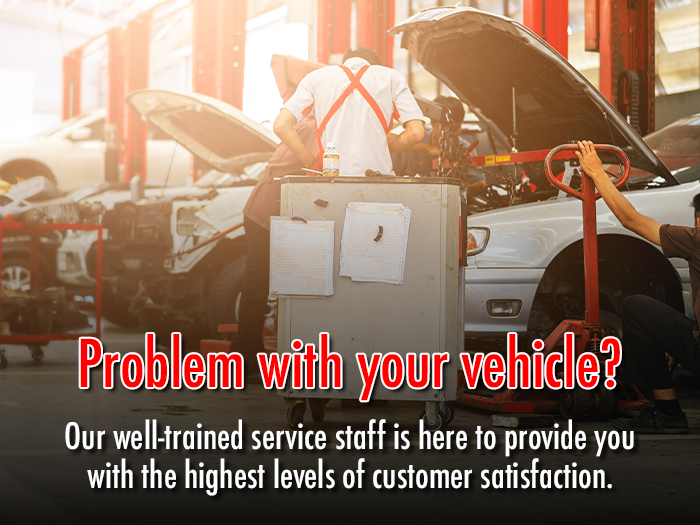 Choose Frankie's near Dolton for Auto Maintenance and Tire Replacement Services
Dolton, Illinois is located 24 miles southwest of Chicago. Home to twenty neighborhood parks, and a full-service health and fitness center, Dolton has something for the whole family. Dolton is also home to the George W. Dunne National Golf Course recognized by Golf Digest. At Frankie's, we want to help keep your journey safe as you explore Dolton, by offering brake repair services and auto maintenance services. If you think your brakes are not performing as they should, do not wait any longer and schedule a brake inspection with one of our certified techs today. Is your vehicle in need of a tune-up? At Frankie's near Dolton, we offer a variety of auto maintenance services to help prolong your vehicle's life and to help improve its performance. Call or stop in Frankie's today to schedule an auto maintenance or brake repair service!

Choose Frankie's Auto Sales near Dolton for all of your Auto Service Needs
At Frankie's we offer a wide range of auto maintenance services to help keep your vehicle running in top condition. Dolton's weather is always changing, be ready for it with our auto maintenance services and tire replacement services. Don't get caught in inclement weather with bad tires! At Frankie's we offer tire replacement and inspection services and we are committed to providing you with honest quality work. Our certified technicians will complete a thorough inspection of your vehicle and provide you with information on your vehicle's auto maintenance and tire replacement needs. Stop by Frankie's today and speak to one of our techs about auto maintenance and tire replacement services.
Testimonials
Such wonderful crew working at frankies! They helped our dream come true!!
4-8-2020
These guys are fantastic
2-18-2020
I was so grateful for everyone who helped me
1-17-2020
Very helpful young man! Jason was very nice and helpful
12-28-2019
Great company and friendly employees. I would highly recommend
12-19-2019
Great experience!
11-14-2019
Rick is the best.
9-11-2019
Highly recommended!
8-13-2019
Friendly Experience
7-24-2019
Definitely would recommend!
6-15-2019
I highly recommend Frankie's Auto Sales for it's location, friendliness and great deals!
6-14-2019
Wonderful place to buy a first car!
6-6-2019
Excellent service!
5-28-2019
Amazing deal!
5-22-2019
Overall amazing experience!
5-21-2019
Definitely Recommend!
5-1-2019
Always willing to go the extra mile!
3-22-2019
First Time Buyer
2-23-2019
Thank you Enrique
2-20-2019
customer Testimonial
8-24-2018
Read More
Service Hours
219-322-4498
| | |
| --- | --- |
| Monday | 9:00 am - 5:00 pm |
| Tuesday | 9:00 am - 5:00 pm |
| Wednesday | 9:00 am - 5:00 pm |
| Thursday | 9:00 am - 5:00 pm |
| Friday | 9:00 am - 5:00 pm |
| Saturday | By Appointment |
| Sunday | Closed |